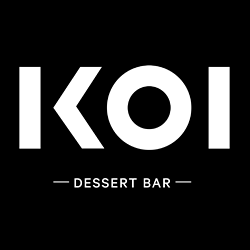 Award winning desserts & fine-dining.
KOI Dessert Bar & Dining was founded by brothers Ronald, Arnold and Reynold Poernomo, who together have delivered some of the Australia's most unique and delicious desserts. Their venue at Kensington Street delivers two distinct dining options, a downstairs patisserie and cafe offering beautiful cakes and coffee, whilst upstairs hosts a more refined dining experience.
After international recognition for his award winning desserts, Reynold's attention has more recently been focussed on the savoury offering at KOI. His new dining concept is refined and elegant, allowing a more intimate dining experience upstairs at KOI. His seasonally changing menu is inspired by his Indonesian and Australian background and offers an exciting new interpretation of Modern Australian cuisine.
CONTACT
Koi Dessert Bar & Dining
42–44 Kensington Street
Chippendale NSW 2008
HOURS
TUESDAY to SUNDAY
Cakes and Coffee
10:00am – 10:00pm
Dinner
6:00pm – 9:30pm
GIFT CARDS
Looking for a sweet gift for someone sweet?
Buy a KOI Dessert Bar Gift Card here and send a gift instantly in any amount you choose.