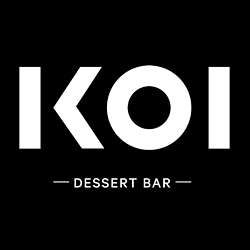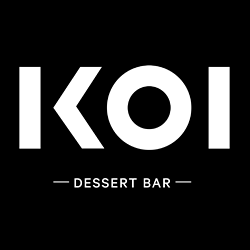 Fine-dining desserts at an affordable price.
Does the sweet tooth within you crave Rockpool's date slice or the eight-texture chocolate cake from Quay? Reynold Poernomo (MasterChef 2015) will satisfy Sydney's sweet-hearts with the icing on the cake: KOI, a new dessert bar in Central Park's Kensington Street development. KOI offers fine-dining desserts at an affordable price in a two-tiered space, with a ground floor patisserie-style cafe and a lounge and bar area situated above. Poernomo will manage the restaurant in partnership with brothers Ronald and Arnold. Reynold will plate up his signature desserts and serve a range of classic patisserie cakes and coffee, with savoury dishes handled by Arnold (Masterchef Indonesia) and cocktails from Ronald. Their specialties will be curated in an Asian-inspired menu where the flavours and aesthetics of savoury and sweet are harmoniously balanced. With a flower garden out front groomed by Jackie Park and Loop Creative, desserts like Moss and Poernomo's Little Garden promise a most efflorescent dining experience at KOI.
CONTACT
Koi Dessert Bar
42–44 Kensington Street
Chippendale NSW 2008
HOURS
TUESDAY to SUNDAY
10:00am – 11:00pm
GIFT CARDS
Looking for a sweet gift for someone sweet? Buy a KOI Dessert Bar Gift Card right here. Gift Cards start at $20 and are valid for 1 year from the purchase date.