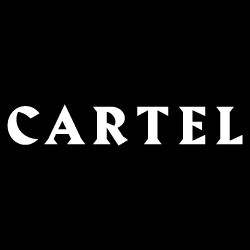 Kensington Street's newest addition to the precinct is Cartel Kensington Street. A modern South American cocktail bar and eatery located on the ground floor of The Old Rum Store.
Cartel pays homage to the intense and diverse cultural and culinary makeup of South America with a drinks menu that has been curated by international mixologist Grant Collins (Gin Lane, Potato Head Bali, Ku De Ta/W Bali) and food by Chef Arnolfo Raimondi (Eastside Bar & Grill and Gavroche Chippendale).
Bring some South American flavour to your life at Cartel.
Open for lunch or dinner.
Cartel has a strict covid safe policy including a cash free policy. Please note we accept no cash payments in our venues.
CONTACT
Cartel
2 Kensington Street
Chippendale NSW 2008
HOURS
Tuesday & Wednesday
4:30pm – late
Thursday
12pm – 3pm | 4:30pm – late
Friday & Saturday
12pm – late
PRIVATE EVENTS
Cartel can be booked exclusively for private functions and events with a capacity for up to 76 people.