UNIQUE SPACES FOR HIRE NEAR SYDNEY'S CBD
Private Dining Rooms, Engagement Parties, Weddings, Corporate Events, Product Launches and more..
Chippendale's Kensington Street offers many of its most unique spaces for private functions making for some of the best event venues close to Sydney's CBD. Whether you are looking for a sit-down or stand-up function, a tantalising feast or a formal meeting, the answers lie within the historic walls of our quaint district. Select from our most renowned restaurants' menus, or use the bare bones of our charming industrial spaces as the backdrop to your event. View Venues »
Kensington Street's collection of unique venues are booked for all sorts of private events such as: Wedding Receptions, Engagement Parties, Private Dining, Cocktail Parties and many other types of Celebrations.
WEDDINGS
Whether you're planning a small and intimate wedding reception, or something a little grander, Kensington Street has the right venue for your special day.
5 minutes from Sydney Marriages Registry

Up to 80 seated / 120 standing

AV & Microphone equipped venues

Variety of catering options
PARTIES
All celebrations deserve a great setting, whether it be a milestone birthday, bridal shower, a family gathering, hen's/buck's night or an engagement party.
All types of celebrations

Extensive Beverage options & Cocktails

The Private Kitchen includes large balcony

Canapés or sit down meals
PRIVATE DINING
Located close to Sydney's CBD, our venues such as The Private Kitchen are perfect for an intimate dinner or private dining experience for up to 80 people.
Versatile private dining rooms

The Private Kitchen up to 80 seated

Spice House 10-25 informal seating

Choose your chef & cuisine
Kensington Street's The Private Kitchen is an ideal conference and corporate events space. Transformed from day to night to suit your needs, The Private Kitchen can be used for breakfast meetings, conferences, team building sessions, product launches, presentations, and Christmas parties. Some of our well known corporate clients include:



















The Private Kitchen is the perfect venue for your next conference, off-site workshop or seminar. Our unique rooftop inner city venue is filled with natural light, an outdoor terrace and a versatile space that can be set up in a number of configurations. Click below to download our Day Delegate Pack:
DELEGATE CATERING
Day Delegate catering at The Private Kitchen is supplied by Olio Kensington Street where Lino Sauro and his team use their Sicilian charm to warm your guest's hearts and bellies, keeping them refreshed and invigorated throughout the day.
PACKAGE INCLUSIONS
All Day Delegate packages include:
Arrival Tea and Coffee, Sparkling and Still Water, 55-inch Plasma TV, Sound System, Standard Microphone, Pens and Notepads, Flipchart, and Wi-Fi.
Kensington Street has a range of venues for hire from larger capacity, upmarket venues such as Olio Kensington Street, Eastside Bar & Grill, Gavroche Chippendale, and The Private Kitchen, through to more casual, low cost venues like Spice House and Gin Lane. Furthermore, Kensington Street offers a number of spaces for pop-ups and branded events. Detailed Function Packs are available for each of our venues.
With 22 restaurants and function spaces to chose from, get in touch with our events manager, Holly Grant, for help selecting the right venue for your next event.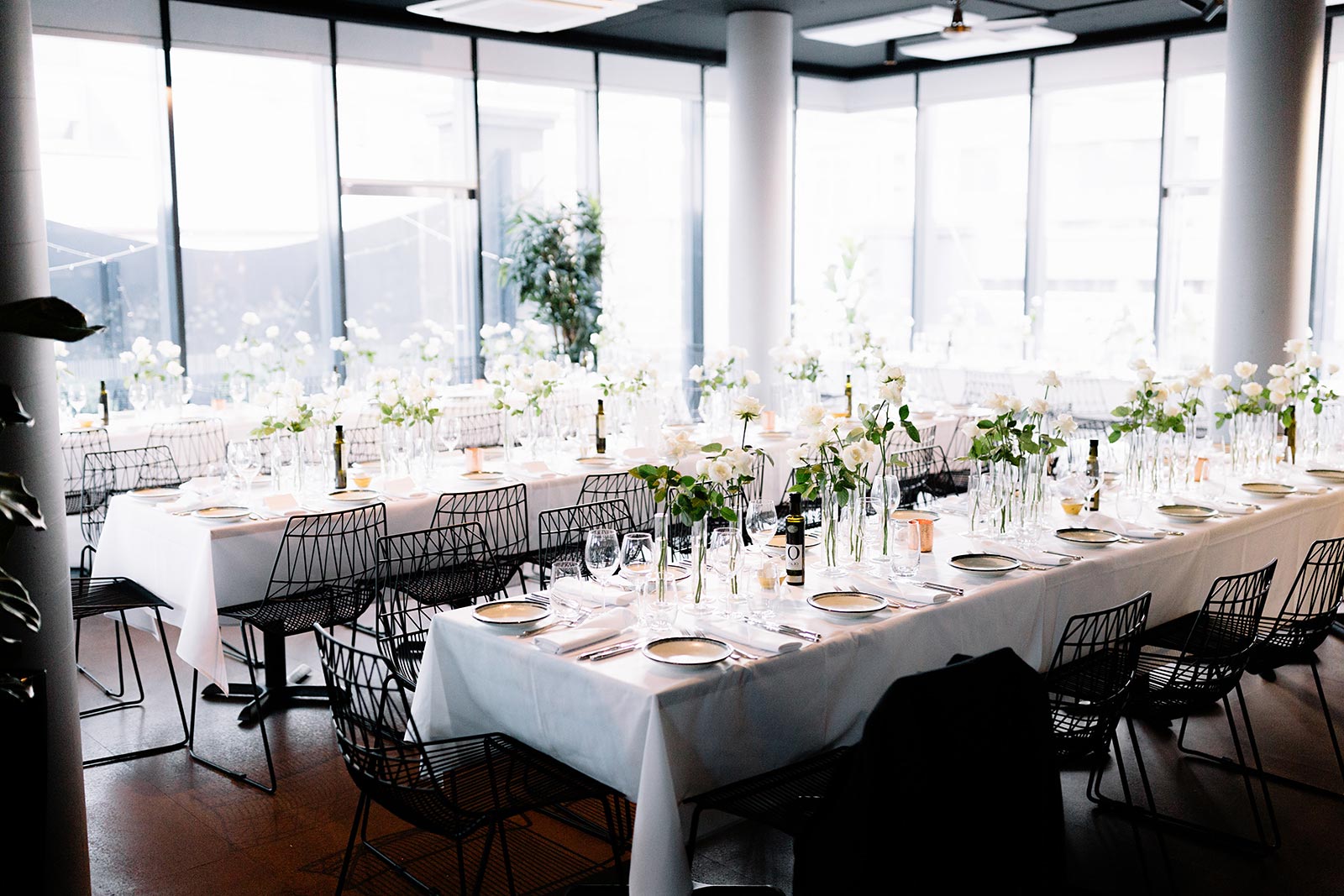 The Private Kitchen is an event space offering the ultimate private dining room experience close to Sydney's CBD.
Private and Corporate functions including Day Delegate

Modern dining room with natural light and large balcony

No venue hire fee but with minimum spend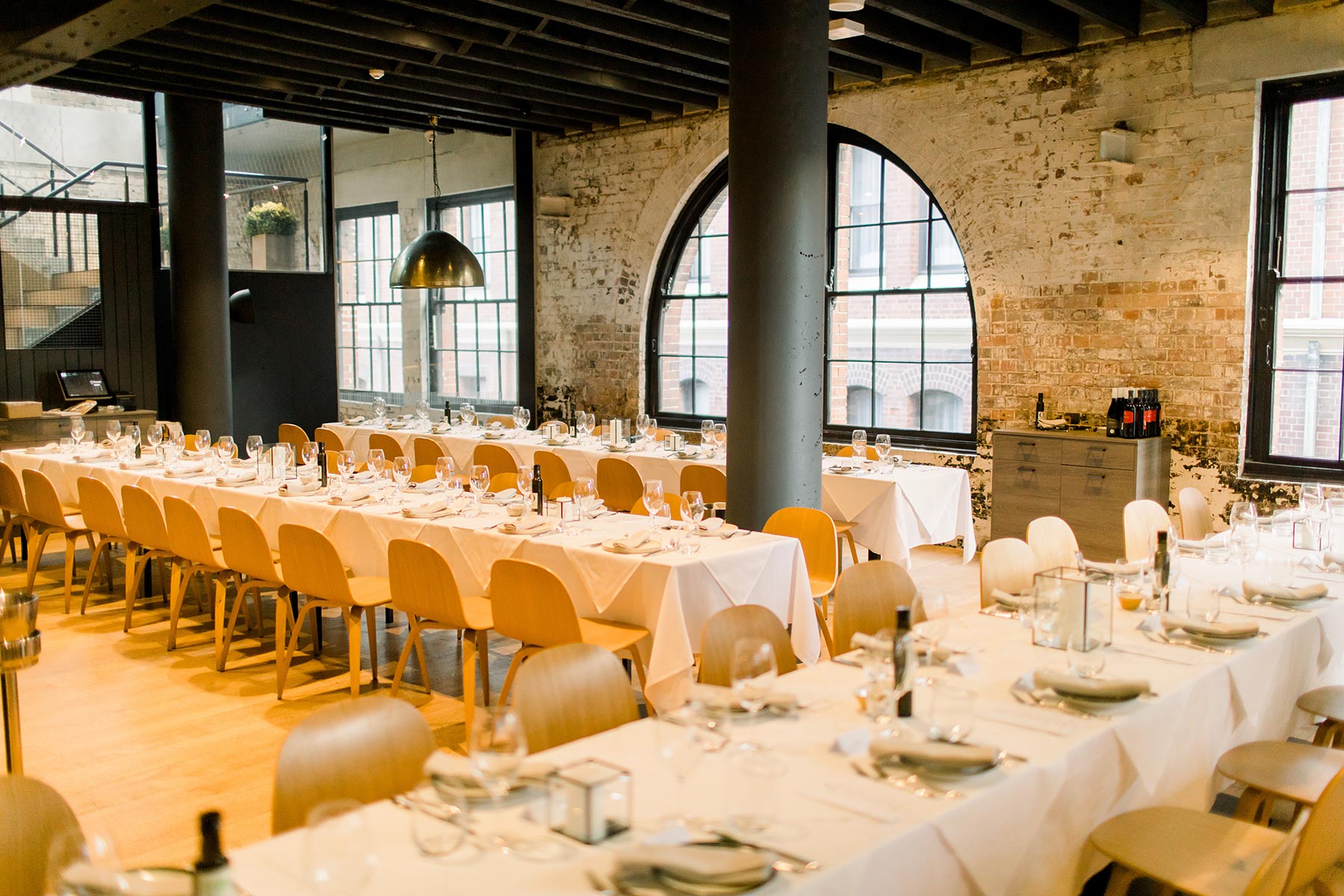 Located in The Old Rum Store, Olio serves fine nuova Sicilian cuisine by award-winning chef, Lino Sauro.
75-85 seated / 120 standing

Contemporary dining in converted warehouse space

No venue hire fee but with minimum spend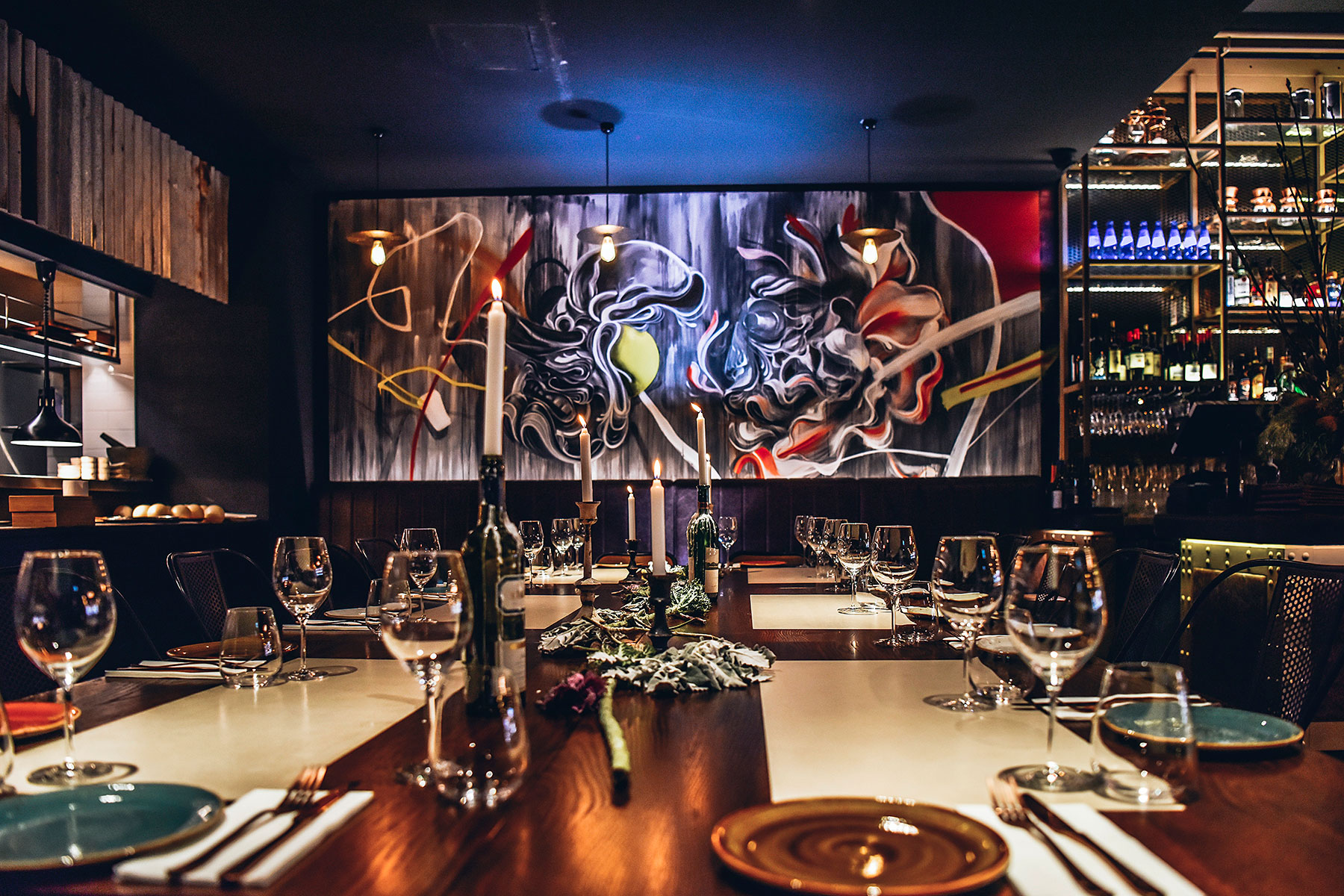 Eastside Bar & Grill serves the finest cuts of meat, prepared on the beautiful Parrilla wood-fire grill.
up to 90 people

Creatively styled dining room with an industrial chic feel

No venue hire fee but with minimum spend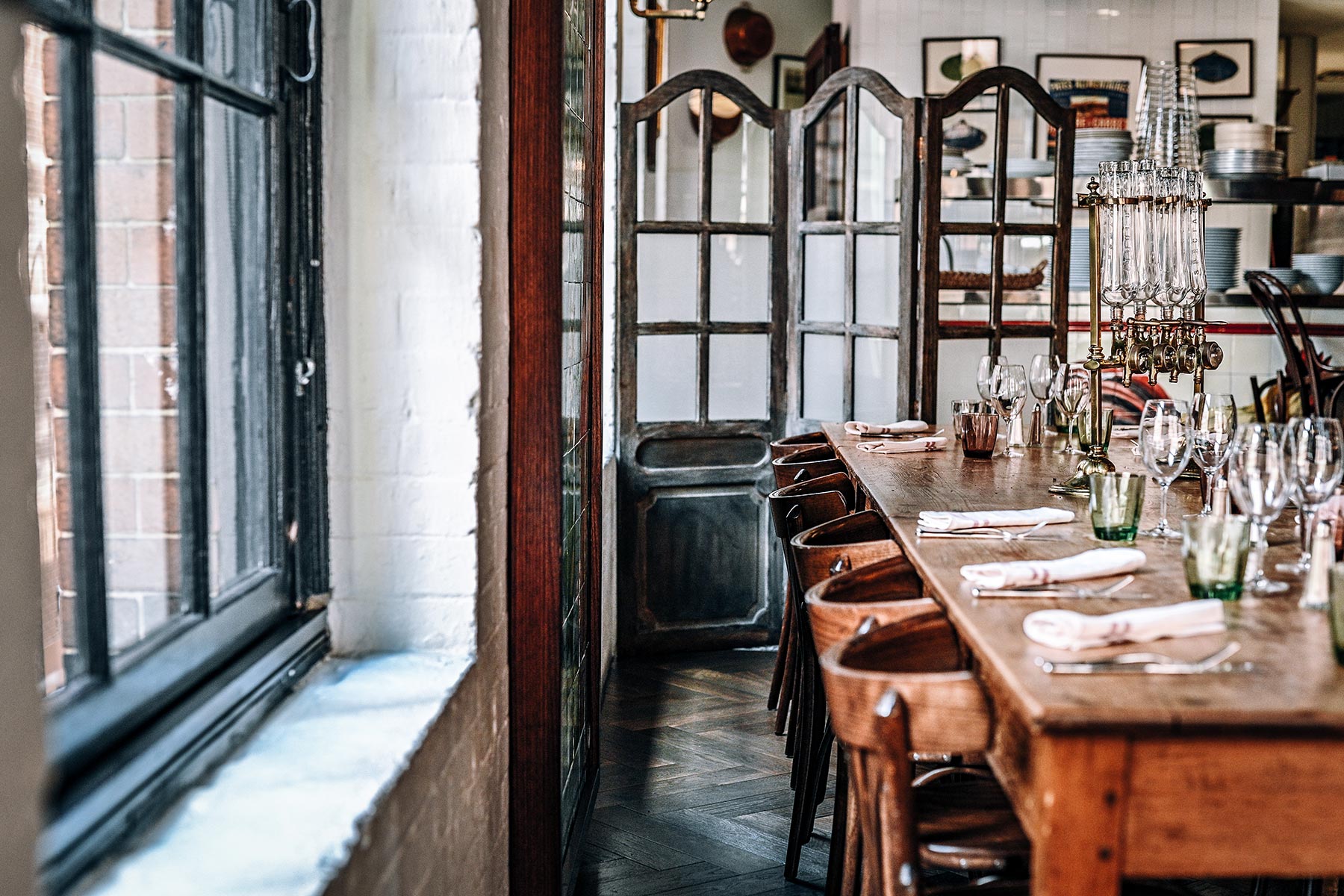 Gavroche Chippendale brings the style of a Parisian bistro with classic French cuisine to the heart of Sydney.
Private and corporate functions

120 people standing and 75-85 seated

Chic, old-style Parisian bistro interior

No venue hire fee but with minimum spend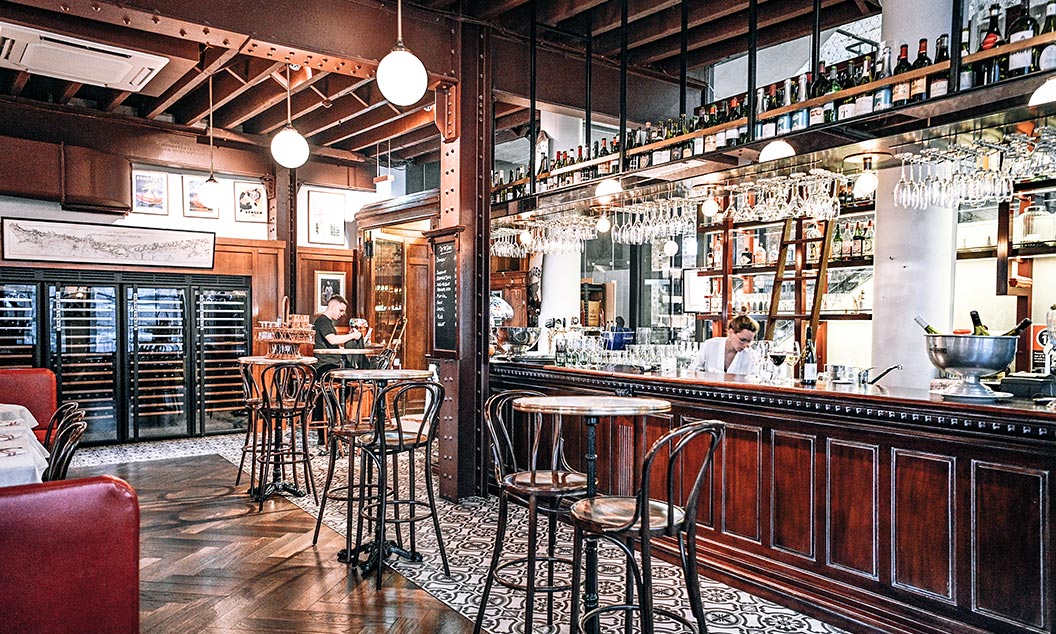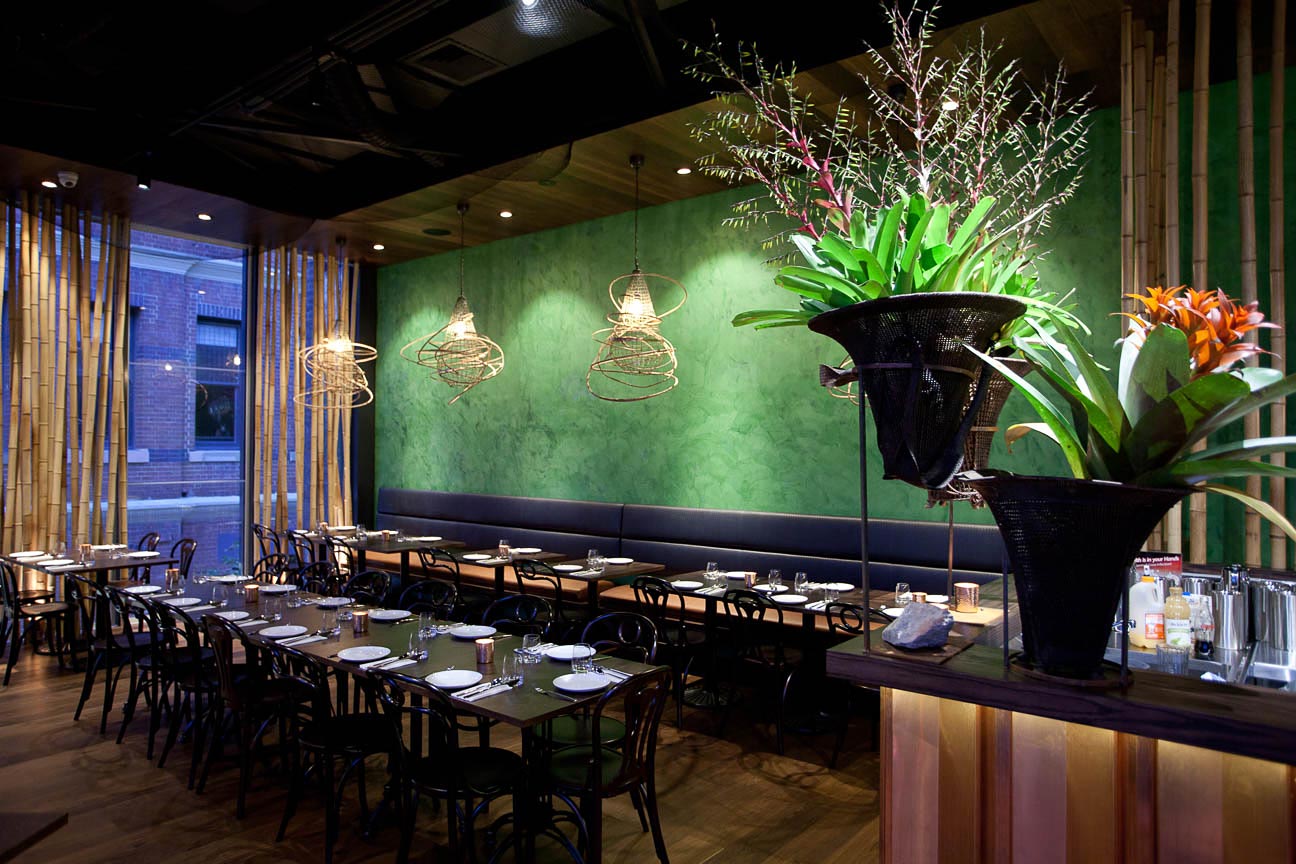 Mekong is located on the eastside of Kensington Street and serves a fusion of Southeast Asian cuisine.
80 upper / 25 mezzanine level

Contemporary indoor dining spaces over two levels

No venue hire fee but with minimum spend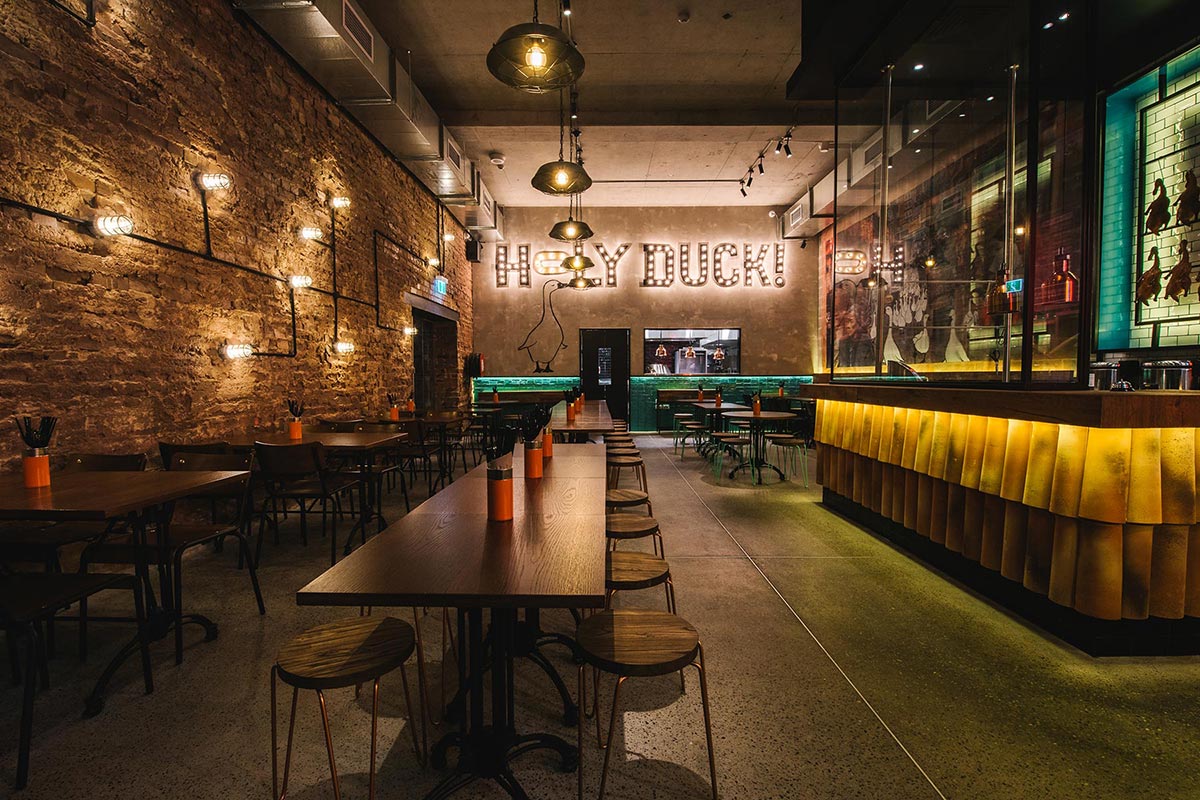 Bright, bold and fun, Hong Kong style restaurant, but with a modern, east meets west twist.
All types of functions

60-80 seated / 100 standing

Open bar, heritage walls, neon lights and banquet tables

No venue hire fee but with minimum spend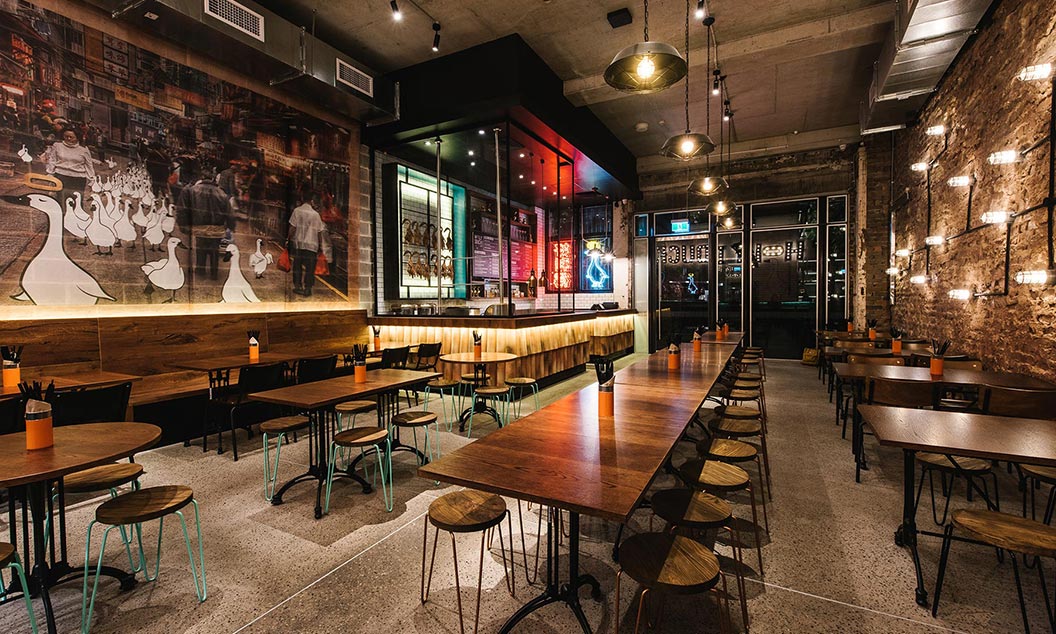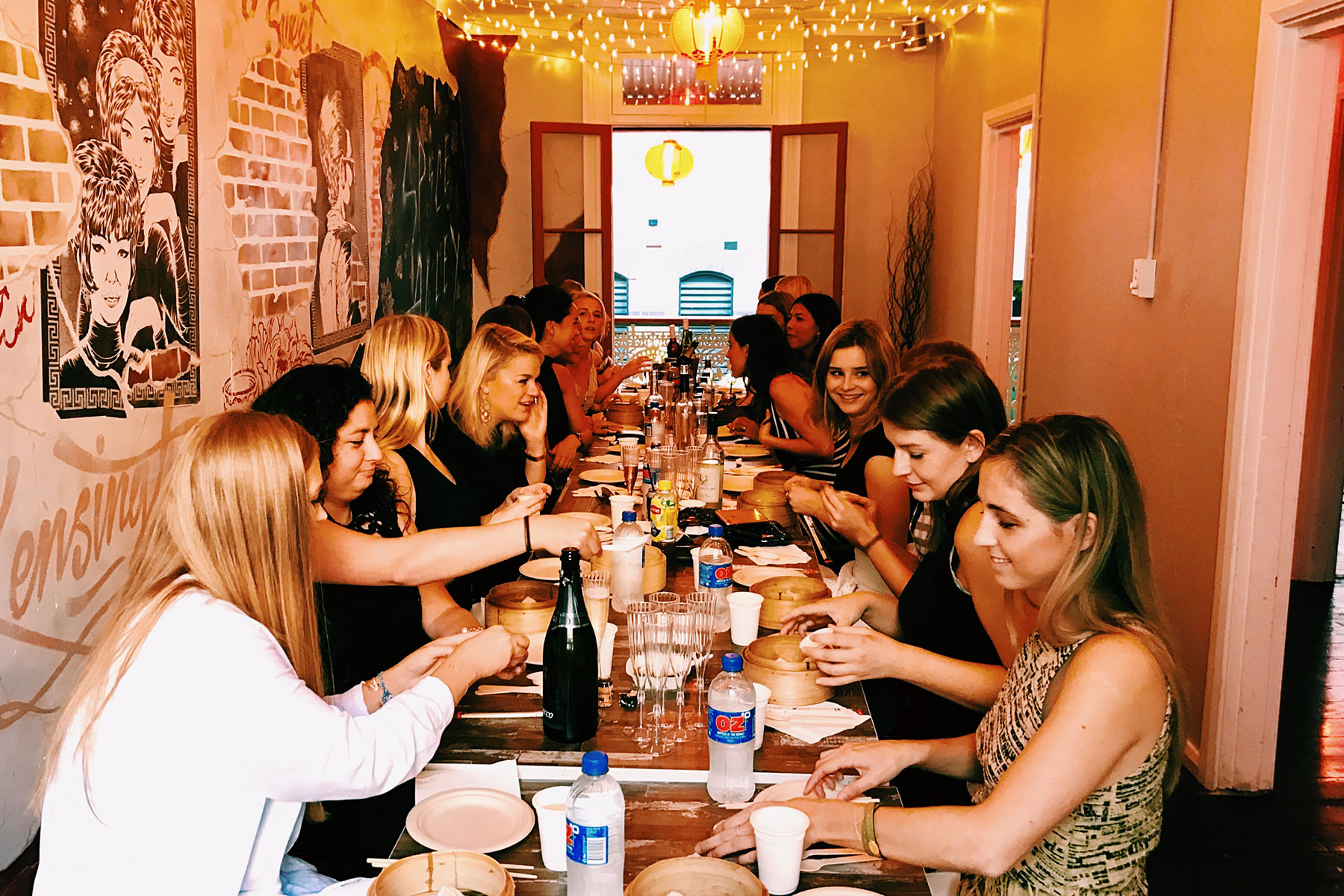 Spice House is an upstairs terrace space in Spice Alley, suitable for private events and parties.
Small, low-cost private events

3 rooms / 10-25 people per room

Upstairs terrace consisting of 3 cosy rooms and a balcony

Charges from $30 per head with set menu or self-serve card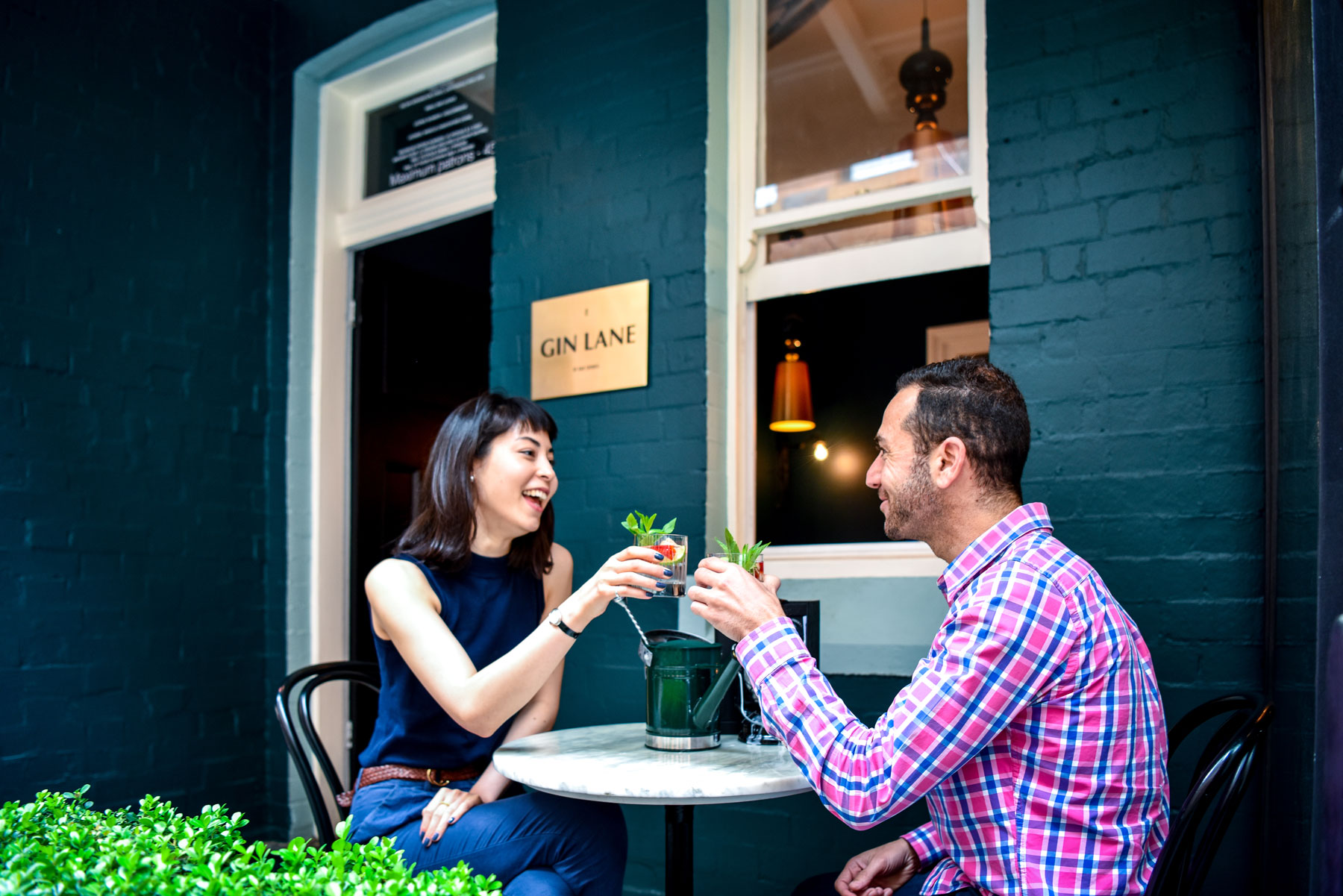 One of Sydney's most unique small bars set in a beautifully restored, historic town house.
Seated & Standing area 30-50

Eclectic, casual bar space for standing with some seating

No venue hire fee but with minimum spend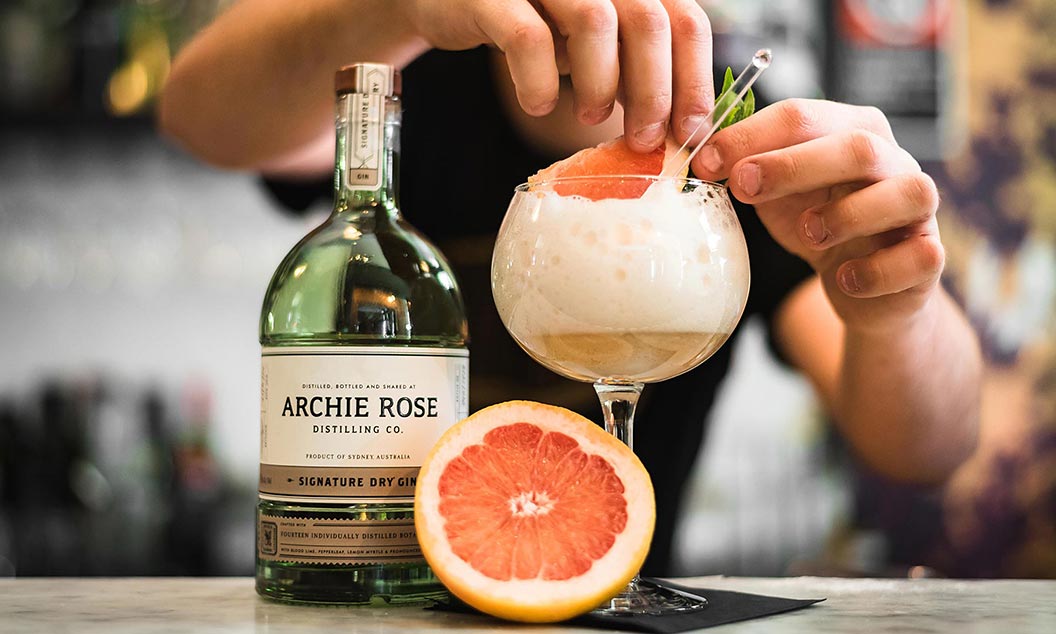 TESTIMONIALS
Yesterday was so fantastic, the food was literally to die for and the venue was so beautiful. We would love to use you again. The staff were extremely friendly and helpful, thank you so much.
Vanna, Office Manager
SPOTIFY
It was a fantastic event… We had so many compliments on the space – so many people said, "Oh, I didn't know this was here."… The staff were fantastic – everything was seamless. So a huge thanks… We were thrilled.
Kirsten, Editor in Chief
QANTAS INSIDER