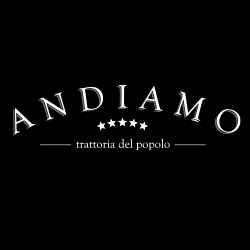 Rustic Italian – hand-crafted dishes served with pride
Andiamo Trattoria will bring you back to a world where great food and family come together. A place where traditional meets contemporary, and you enjoy great vino, wonderful service and simple Italian favourites like your nonna would make.
Andiamo's menu reflects our love for simple, great quality food that is served with care. Italians understand that food is also memory. Our Southern Italian style pizza is hand-prepared in artisan style and stonebaked to perfection. Our pasta sauces are slow-simmered, and our favourite rustic Italian specialties, prepared with Nonna's original recipes. Bellissimo!
CONTACT
Andiamo Kensington Street
9 Kensington Street
Chippendale NSW 2008
HOURS
LUNCH
Monday – Friday: 12pm – 2:30pm
Saturday 12pm – 2:30pm
DINNER
Sunday – Thursday: 5pm – 9:30pm
Friday – Saturday: 5pm – 10:30pm
FUNCTIONS
Functions at Andiamo Kensington Street can be booked online below. Online booking is easy and takes just a couple of minutes.