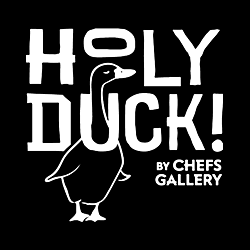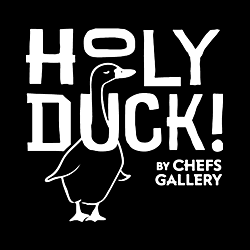 East meets West diner by day. Modern Chinese Delights by night.
Brought to you by the king of modern Chinese cuisine, Chefs Gallery, Holy Duck! is best known for artfully transforming traditional Chinese dishes into modern favourites. Holy Duck! gives a nod to the joys of street food, whilst staying true to using top quality produce and delivering exciting flavour combinations. With duck at the core of the menu, Holy Duck! showcases next-level Chinese BBQs and roasts.
CONTACT
Holy Duck!
Ground Floor, 2-10 Kensington Street
Chippendale NSW 2008
HOURS
OPEN DAILY
Lunch: 11:00am – 3:00pm
Dinner: 5:30pm – 10:00pm
NEWS & MEDIA
Keep up-to-date with the latest specials, menu changes, news, reviews and media from Holy Duck!