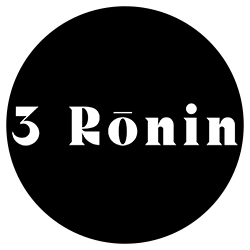 Tucked into one of Spice Alley's heritage terraces, you'll find 3 Rōnin at 26 Kensington Street, Chippendale.
3 Rōnin serves up craft coffee by The Little Marionette, fresh pastries and a curated menu filled with Asian-fusion eats, all day long. As day turns to night, the light brunch fare takes a heavier turn, accompanied by a selection of vintage Japanese whisky and sake, classic cocktails, wines and local beers.
Their recommendation for the perfect brunch is a serve of their Ginger & Shallot Sourdough Waffle with a double shot of your favourite caffeinated libation by The Little Marionette; and by night, a serving of Wagyu Bao, Teriyaki Chicken Skewers and a vintage Suntory whisky (neat, obviously).
CONTACT
3 Rōnin
26 Kensington Street
Chippendale NSW 2008
HOURS
MONDAY to WEDNESDAY
6:00am – 3:00pm
THURSDAY to SATURDAY
6:00am – 9:30pm
SUNDAY
6:00am – 6:00pm
BOOKINGS
Walk-ins are accepted at 3 Rōnin.
For large or group bookings, please click the button below and fill out the enquiry form on the 3 Rōnin website.