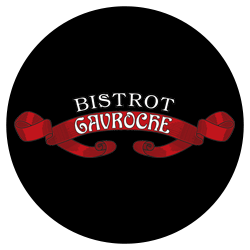 French chef, Frederic Colin, brings Parisian style to Kensington Street.
Bistrot Gavroche's menu pays homage to the defining dishes of Chef Frederic's childhood, when he began cooking in Grandpa Henri's restaurant at the age of ten. From Grandpa Henri's pork terrine to buttered Burgundy snails, duck confit to pike fish quenelles, Crêpe Suzette to Tarte Tartin – the delicious aromas cloud our heads like Paris in fog. Slip into the gold-foiled, lamp-lit evening by sifting through their list of notable French and Australian wines. The restaurant's furniture and fixtures have been curated from France and broader Europe, each rooted in a rich provenance: a marble and wood bath cabinet, a vintage 1950 Solex moped and the pièce de résistance, a commanding three metre oak entrance from Brasserie George, one of the oldest and most famous French brasseries.
CONTACT
Bistrot Gavroche
Level 1, 2-10 Kensington Street
Chippendale NSW 2008
HOURS
MONDAY to SATURDAY
11.30am – 2.30pm
6.30pm – 10:00pm
SUNDAY
11.30am – 3:00pm
6:00pm – 9.30pm
PRIVATE EVENTS
Bistrot Gavroche can be booked for private or corporate functions with a capacity of up to 120 people standing and 75-85 seated. There is no venue hire fee but there is a minimum spend.