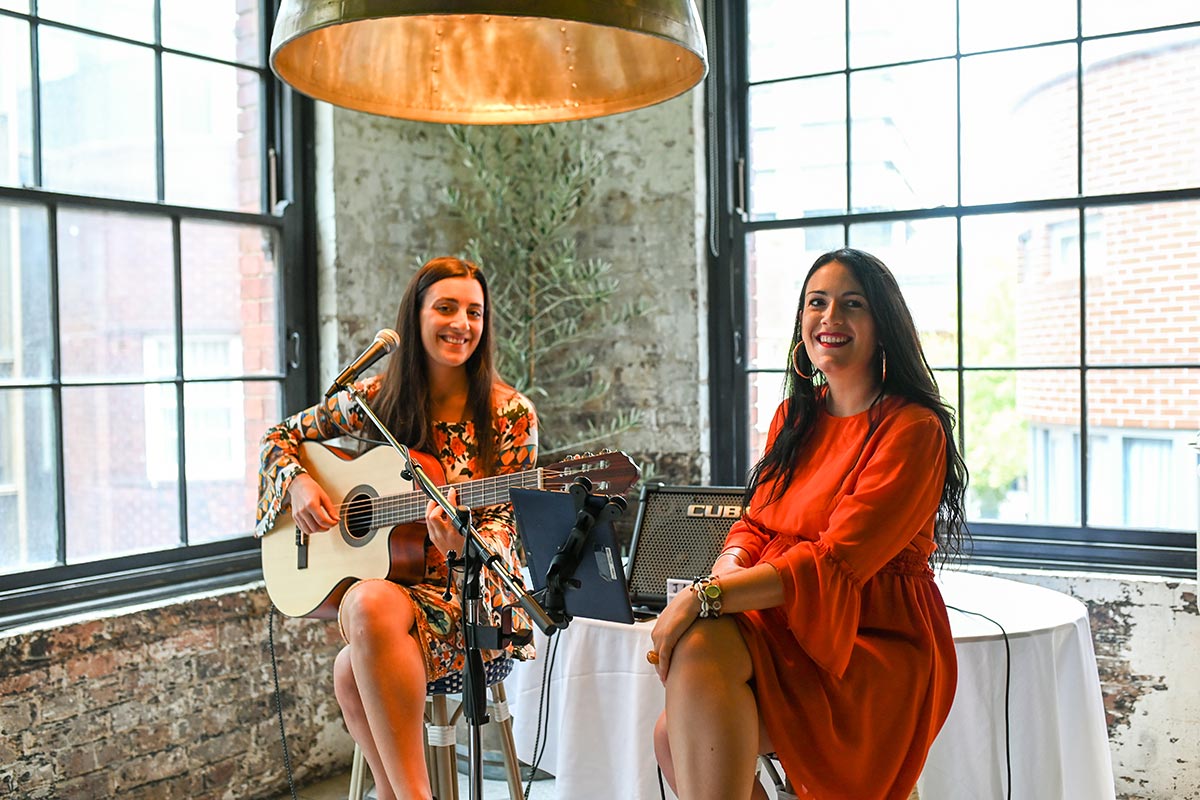 Live Jazz Wednesdays @ Olio
Have you ever heard Jazz in the streets of Sicily? In-fact Jazz is deeply rooted in Sicilian culture, and can be traced back to its birthplace in New Orleans. Nick LaRocca, the son of Sicilian immigrants, was one of the first recording jazz artists in the world, fusing a bond between Sicily and jazz forever.
Be enticed by local jazz duo Jazz Amore (Rossella & Eleonora), with their throwback to classic jazz fused with a bubbly-modern flare, and other upcoming local artists. Set against the historic backdrop of Olio Kensington Street, discover a slice of Sicily with splashes of Sicilian tiles amongst exposed brick and loft-style windows. Savour the Nuova Sicilian cuisine from award-winning chef Lino Sauro with a pinot in hand and be whisked away to the rooftops of Sicily.
Wine and dine whilst experiencing live jazz, every other Wednesday.
Time: 6:00pm-9:00pm
16 June – Krista Monica + Felix Lalanne
23 June – Jazz Amore
7 July – Jazz Amore
21 July – Jazz Amore
Bookings recommended.