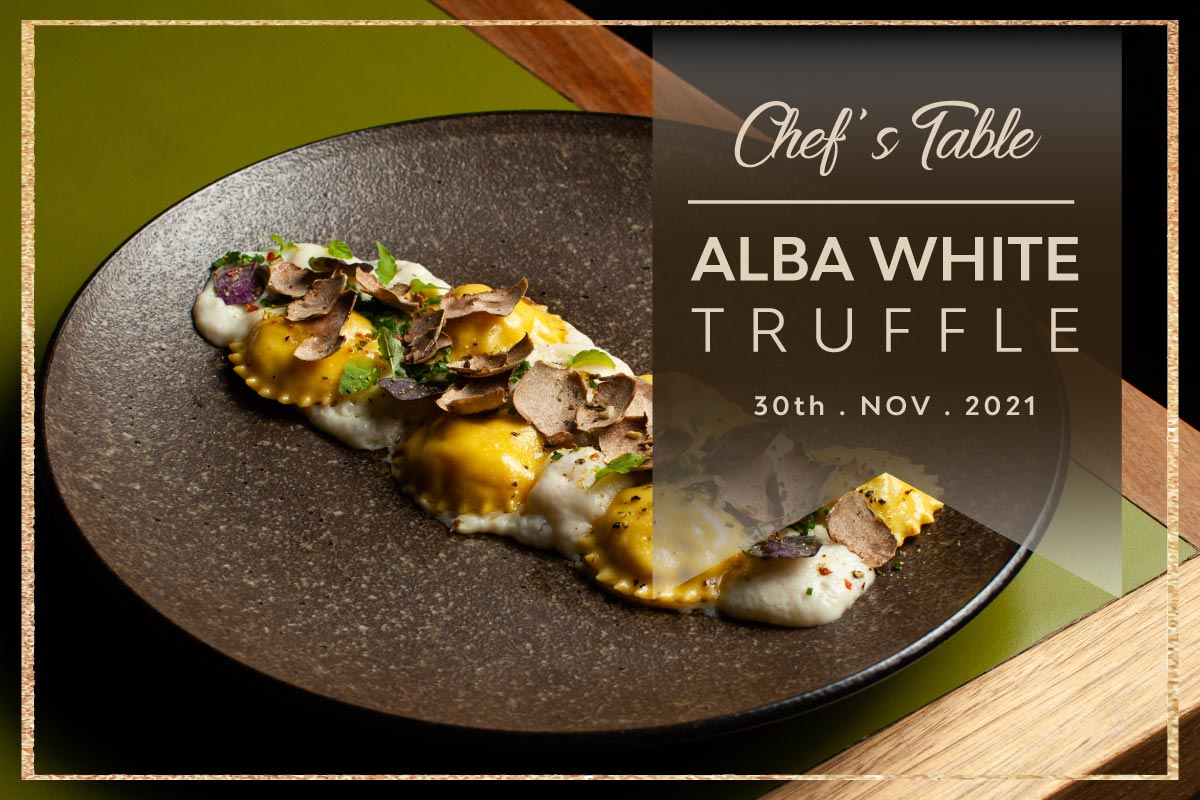 Chef's Table: Alba White Truffle
November 30 @ 6:30 pm
|
$250
While all truffles are deeply valued, the white truffle from Alba is the most desired for its unforgettable flavour and rarity.
Join us at Olio for a premium 5-course menu featuring this highly elusive truffle, accompanying rich Australian produce such as award-winning Sher Wagyu, handmade ravioli, venison tartare, goat cheese cheesecake and more.
White truffle grows wild in the forests around Alba, a small Piemontese township. In particular, they grow deep in the forests of Langhe, a fertile area in Piemonte perfectly situated between the Tanaro and Po Rivers and the Alps and Apennine mountain ranges. Le Langhe is known for producing great wines, cheeses, and — of course — truffles.
$250 per person (5 course degustation)